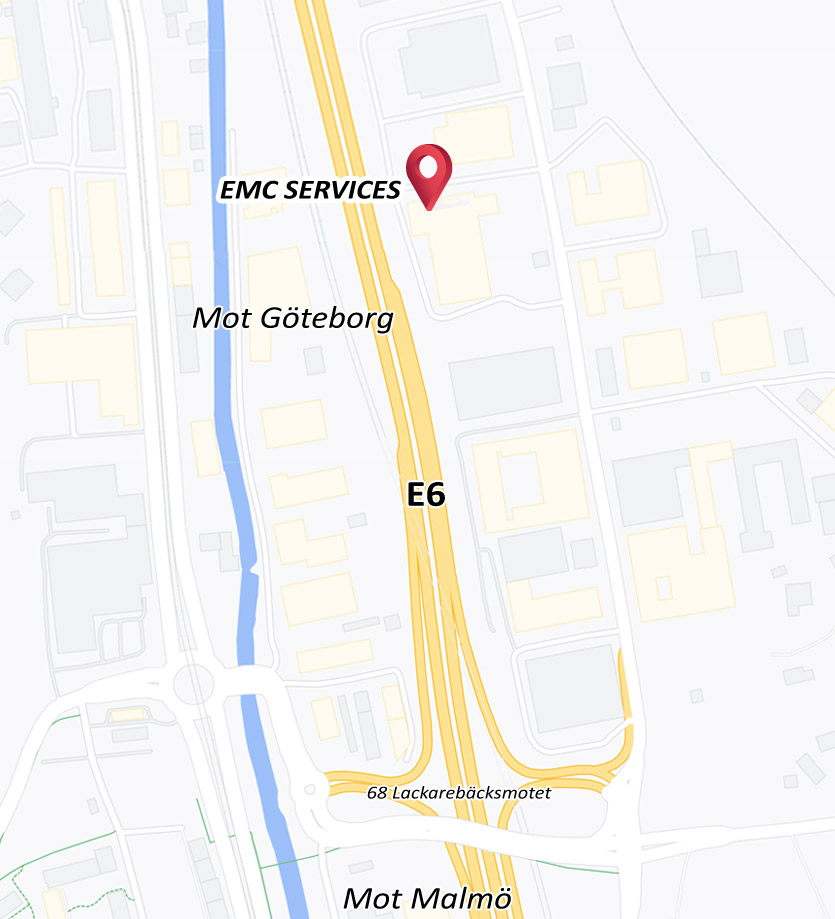 Do you want to talk about a project, apply for a job or just discuss EMC? Talk to us or visit us.
+46 31 337 59 00
Postal Address:
Box 30, 431 21 Mölndal, Sweden
Visiting & Laboratory Address:
Sallarängsgatan 3, 431 37 Mölndal, Sweden
Test inquiries: provning@emcservices.se
Other inquiries: info@emcservices.se

Social media: Facebook, Instagram and LinkedIn
Or fill out or form and we will get back to you
Handling of personal data
In order for you to receive the best possible service from us, we need to handle your personal information. We only collect your personal data when there is legal support in the Data Protection Regulation (GDPR). Common reasons why we handle your personal data can e.g. be for the purpose of performing a service that you have requested or as part of the relationship with you as a customer, or agent to customer.